Rotameter "WELL"
โฟลมิเตอร์ แบบโรตามิเตอร์รุ่น LZS ลักษณะการติดตั้งแนวเดียวกับไลน์ท่อหน่วยวัดจะเป็น unit/hr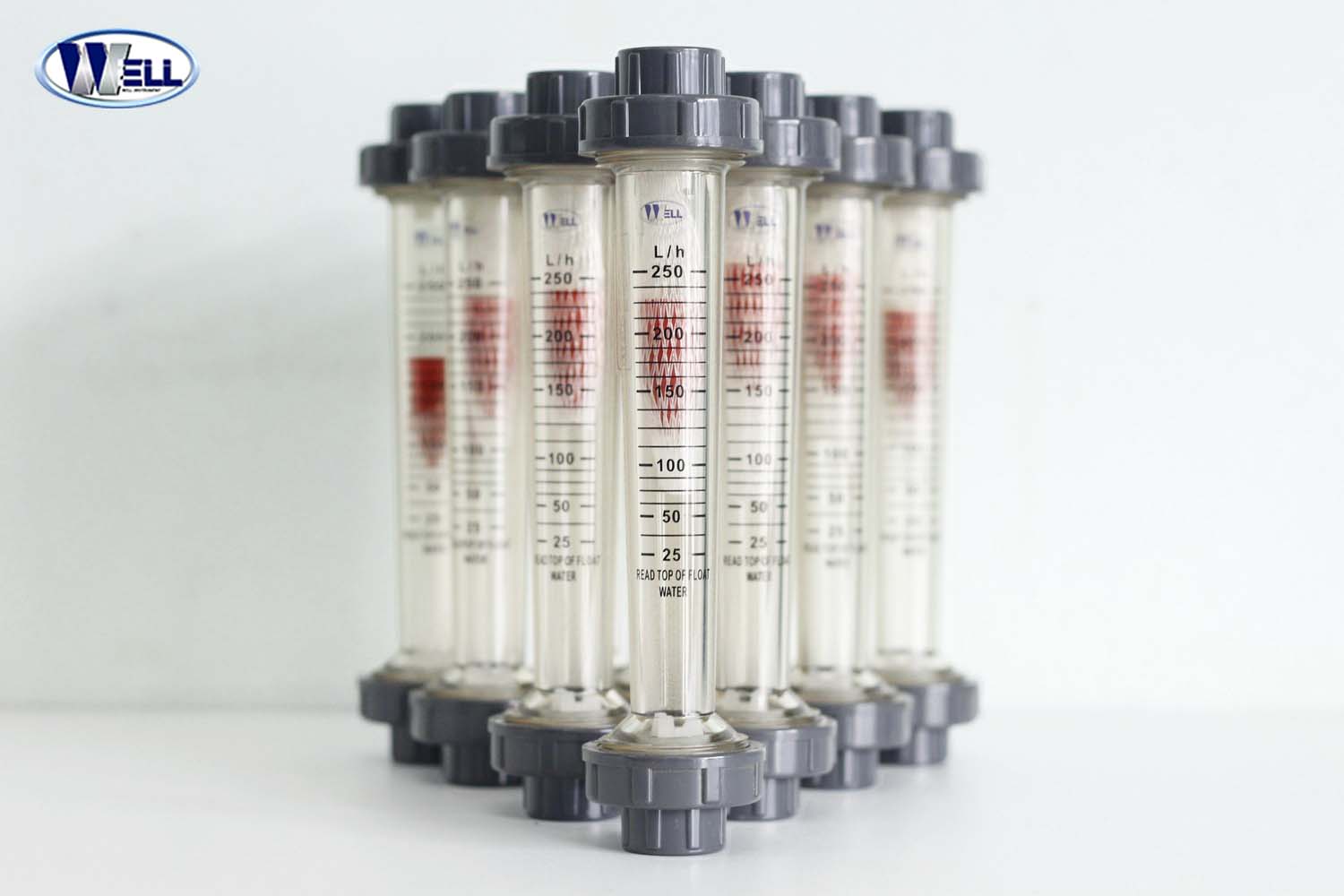 Description
Applications
LZS Series has 2 types, long tube and short tube. Their difference is no guide rod (leader) in the middle of long tube type,
therefore its precision is lower than short tube. The float of series flowmeter all adopt the plastic shell, so it has excellent
performance of acid resistant, alkali resistant and corrosion resistant.
Specifications
Working Pressure : ≤ 0.6 Mpa (6 bar)
Operating Temperature : 0-60 °C
The Material of LZS Series

Body : PC, Polysulfone, (AS for Long tube)
Float : ABS, SS304
Connection : PVC, ABS
Size (mm)
Guid rod : SS304